Order of Heroes Bonus Content
Bonus content for Fire Emblem Heroes players.
If you have the Fire Emblem Heroes mobile game linked to your Nintendo Account, you can obtain a code to redeem in Fire Emblem Engage for a special Order of Heroes item set. Just head to the My Nintendo Rewards page within Fire Emblem Heroes' Quests & Missions, redeem the "Nintendo Switch Game Bonus Code + 5 Orbs" reward, and then enter the code on your Nintendo Switch's eshop page or on the Redeem Code site (while logged in to your Nintendo Account).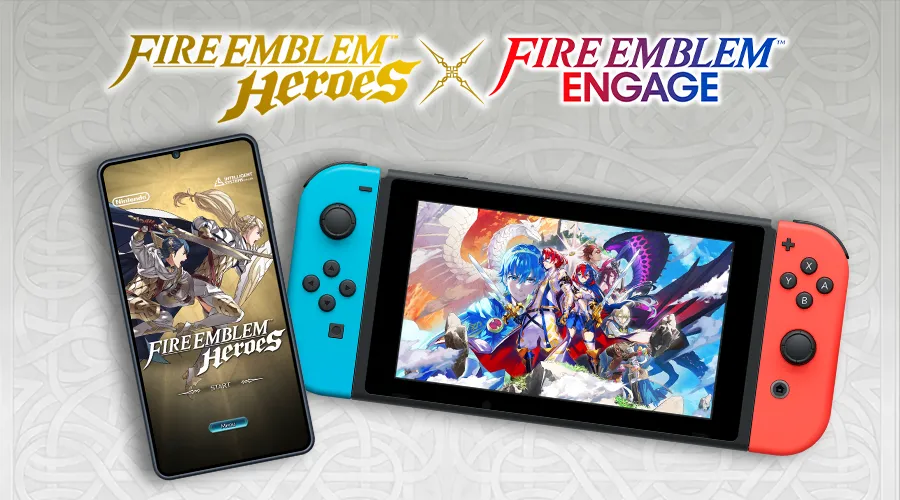 The Order of Heroes item set includes the following content.
Fólkvangr (Alfonse's sword)

Fensalir (Sharena's lance)

Nóatún (Anna's axe)

The Alfonse S-rank Bond Ring

The Sharena S-rank Bond Ring

The Anna S-rank Bond Ring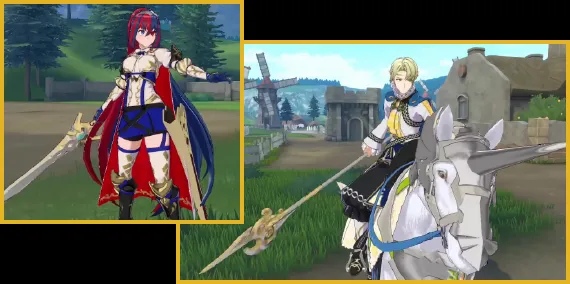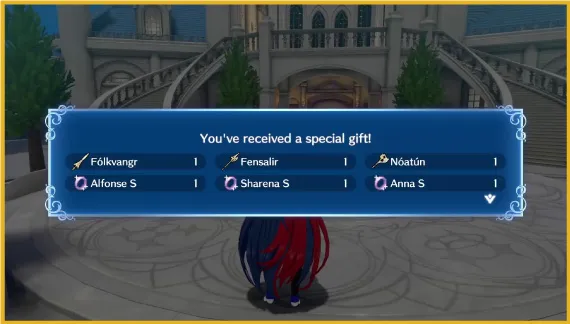 You will also receive 5 orbs in your copy of Fire Emblem Heroes after getting the reward in My Nintendo. Noticeably, rewards can only be redeemed once per Nintendo Account, and you have 150 days after obtaining the reward to redeem it in your Nintendo Switch. For more details on the process to redeem the bonus, check this official page.